Successful Fulbright Study Objectives 2015
Personal statement's are written and edited by Tim Cleary, the head of the admissions team at BrightLink Prep. He can be reached at info@brightlinkprep.com.
With an acceptance rate of only 20% percent (approximately 200 students got the Fulbright out of 1300 applicants) , even people with stellar academic and professional credentials get rejected by the Fulbright program. A successful Fulbright applicant is set apart by their unique experiences, and whether they can really make a difference to Pakistan upon their return. Here is an applicant who got an MBA scholarship through not only the Fulbright program but also directly through several MBA programs in US.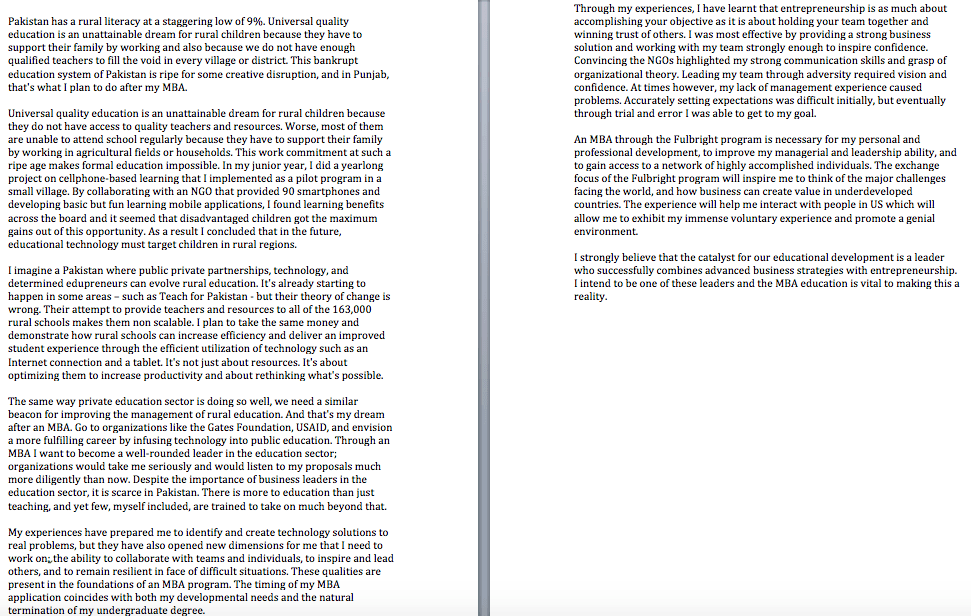 *rectification: an earlier similar post was erroneously titled "Successfull Fulbright Personal Statement 2015" – the actual essay is not a personal statement but a study objective.